Stand Meyou
Paris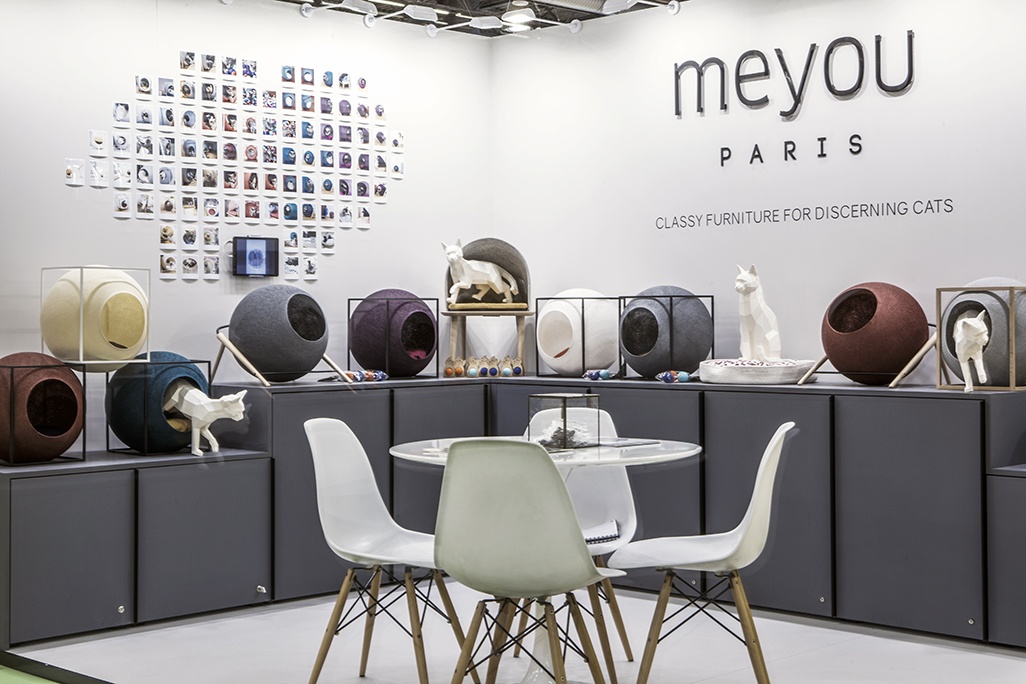 INFOS Project: Stand design for the cat's furniture brand Meyou Paris
Completion date: 08/2016
Location: Maison & Objet, Paris
Architect: Paola Bagna
Area: 15 m2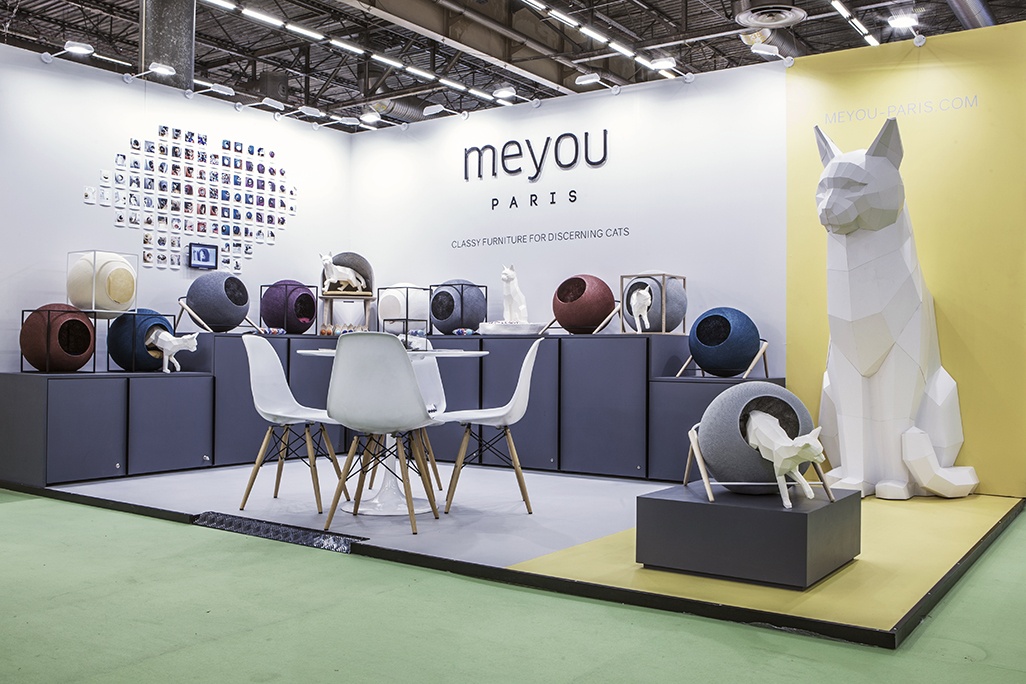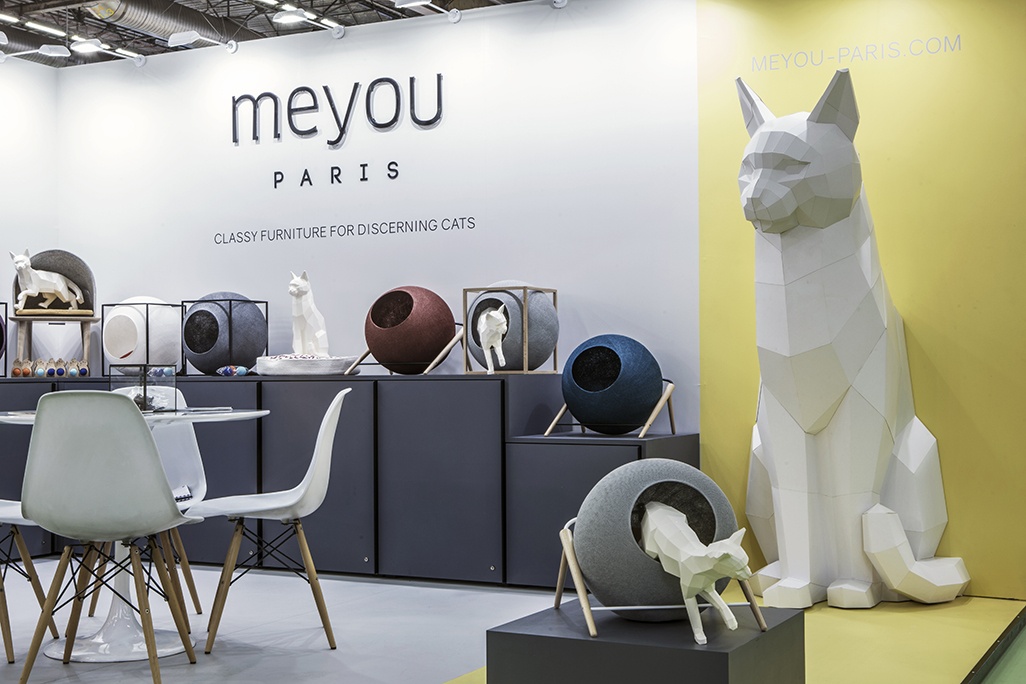 The french brand Meyou Paris, pioneer in the design of classy furniture for discerning cats, approached us to define with them a temporary space for their first appearance in the international interior decoration and lifestyle trade fair Maison & Objet in Paris.
The project combines the brand's desire to define its identity in terms of space, as well as to set itself apart from the rest of the exhibition stands, conceptually and through its content.

A series of storage furniture was organized around the stand's perimeter to allow the observer to contemplate Meyou's pieces. A central meeting point is defined via classic furniture icons and a large origami cat, created by the artist Paperwolf. On the wall, a mosaic of chromatically organized polaroid photographs helped visitors see how cats interact with the products. The origami cat's yellow background creates a bold boundary to the exhibition space that makes a clear call to the product and its main actor, the cat.