Bespoke Storage
Berlin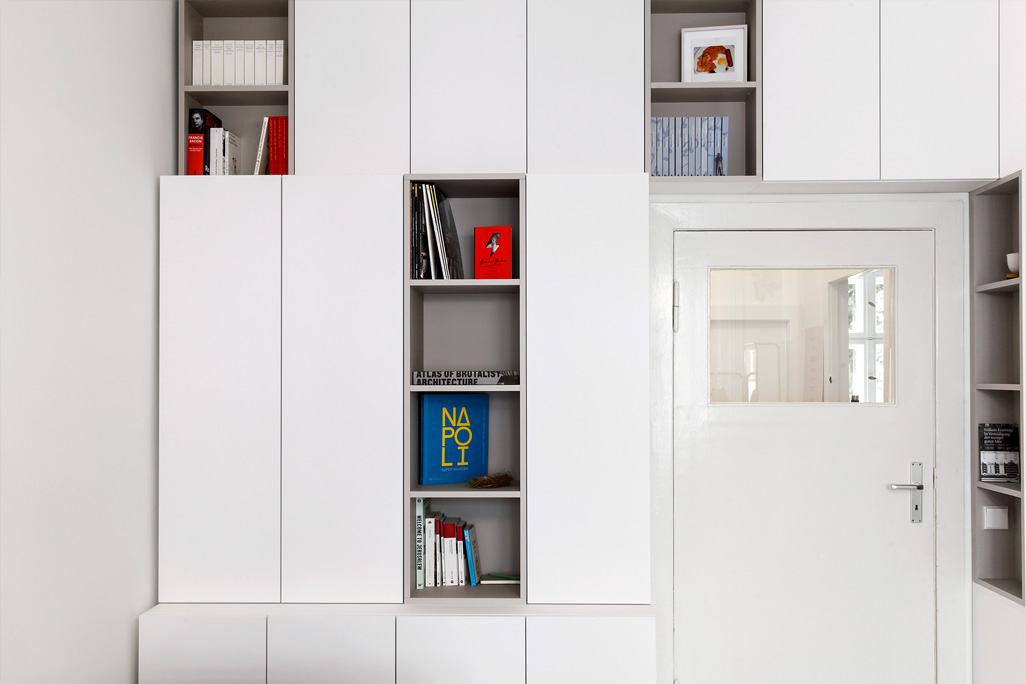 INFOSProject: BESPOKE STORAGE IN A PRIVATE APARTMENT
Completion date: 08/2022
Location: Ossastr., BERLIN Neukölln
Architect: Paola Bagna & Kristina Hendker
Area: 49 m2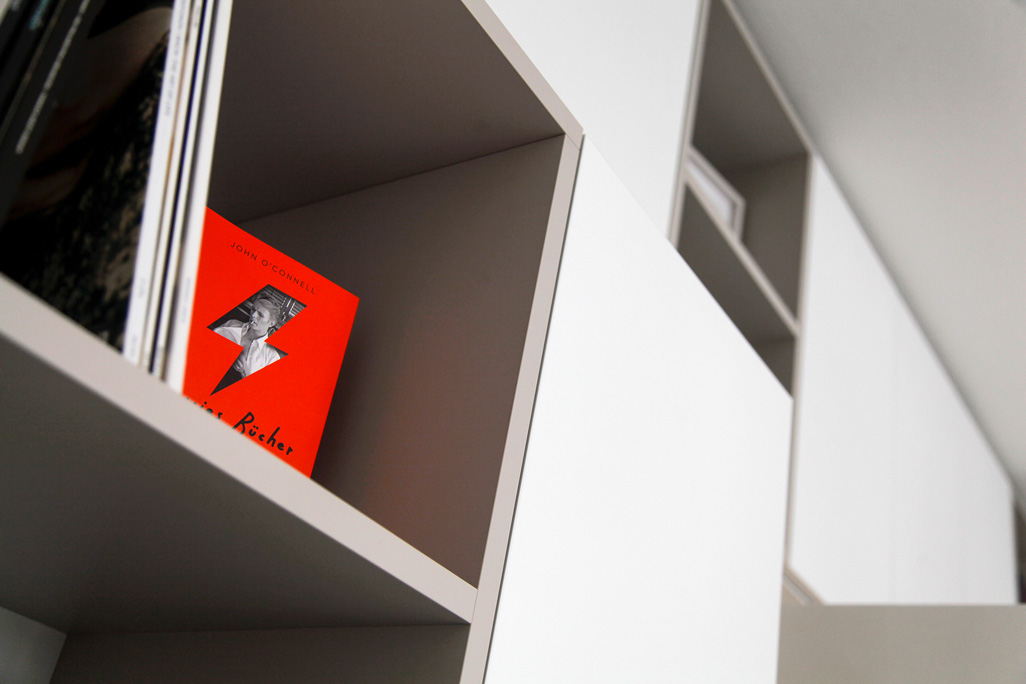 Bruno Taut was a German architect who left a lasting impression on Berlin's housing with his apartment buildings built around the garden city philosophy.
This compact 49-square-metre apartment in one of Taut's buildings needed an upgrade of the storage, to cleverly use the space and respect the history and style of the building.
The apartment does not have a basement or Keller, so the client required a storage solution that did not compromise the use of the flat or feel imposing.
Two bespoke elements were developed:
- A compact floor-to-ceiling storage column in the hallway, to store shoes and jackets.
- A floor-to-ceiling, wall-to-wall cabinetry in the living room, which breaks with the usual monolithic feel of some built-in storage.

Both storage elements were finished with a white veneer, and cashmere grey colour veneer shelves were added in different orientations to break up the volume, create dynamism and playfulness and add the option to showcase treasured possessions.
The larger cabinets of the living room feature bespoke cabinetry in three different cupboard depths (50-35-20 centimetres).
With the deepest cupboards reaching down to the floor level and the shallowest at the top, the form feels more relaxed and flexible.
The cupboards and shelves offer the option to store different types of belongings, from shoes to books to records and more.
Both parts of the design add function and style to the compact home.