Children's Loft
Berlin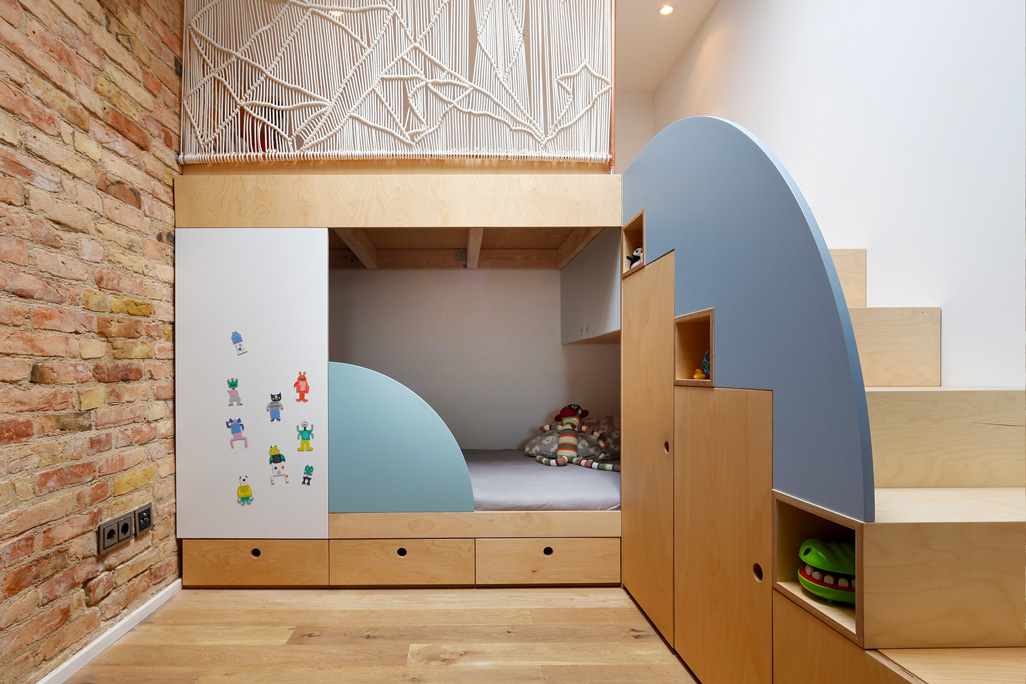 INFOSProject: CHILDREN'S BEDROOM IN A PRIVATE APARTMENT
Completion date: 06/2022
Location: Weserstr., BERLIN Neukölln
Architect: Paola Bagna & Kristina Hendker
Area: 8 m2
CREDITSCarpenter: Felix Strecker
Photographer: Liz Eve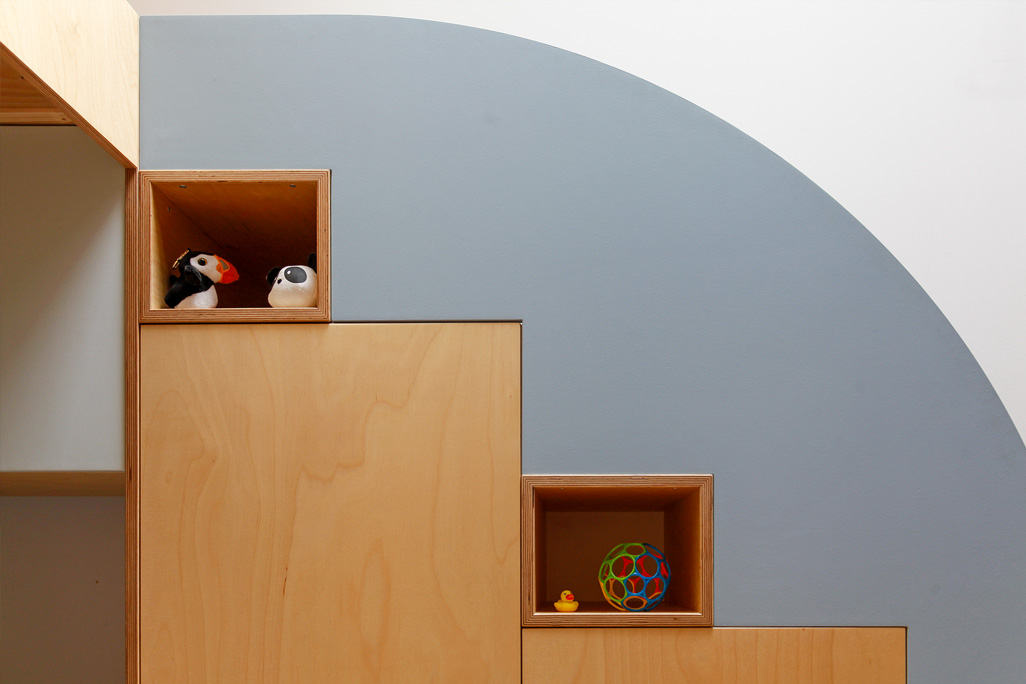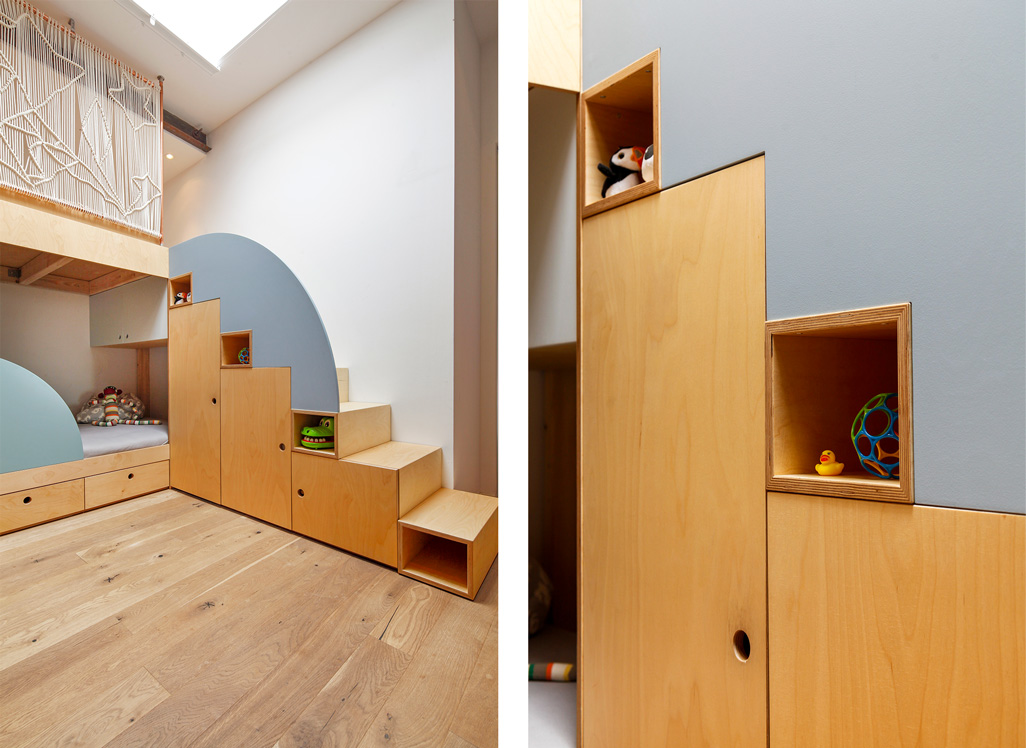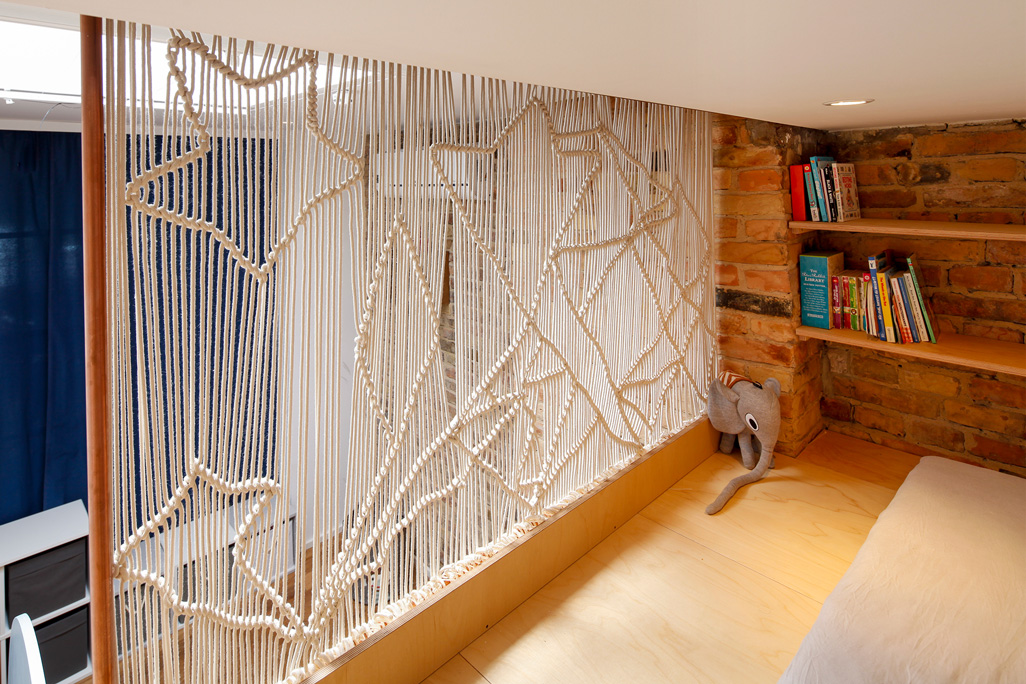 This 8-square-metre children's room in Berlin's Neukölln district was designed to be a creative and playful space for a young child. The project transformed a former guest bedroom and home office space. It benefits from a skylight window that brings natural light to the room.
Redesigning the space has allowed the family to grow.

Featuring two levels, the design combines a playground and guest sleeping area on the upper level, and a 120-centimetre wide mattress downstairs. The stairs provide the main area for storage, with the addition of drawers under the lower sleeping area.
The first step is a free-standing element made of plywood.

Parents can move the step away so that younger children can be prevented from climbing up to the mezzanine level.
To protect children playing at the upper level, a macramé screen was commissioned.
It was designed and materialised by the artist Ulrike Schlopsnies in rope, inspired by the book 'The Little Prince' and the creation of the stars.

The original terracotta-coloured bricks in the walls were left exposed, adding to the inviting colour palette for the bedroom highlighted with green and blue pale tones.
The cabinetry was constructed of plywood, and the structure was made of wood.
The entire installation can be easily removed and reassembled somewhere else.