Apartment W48
Berlin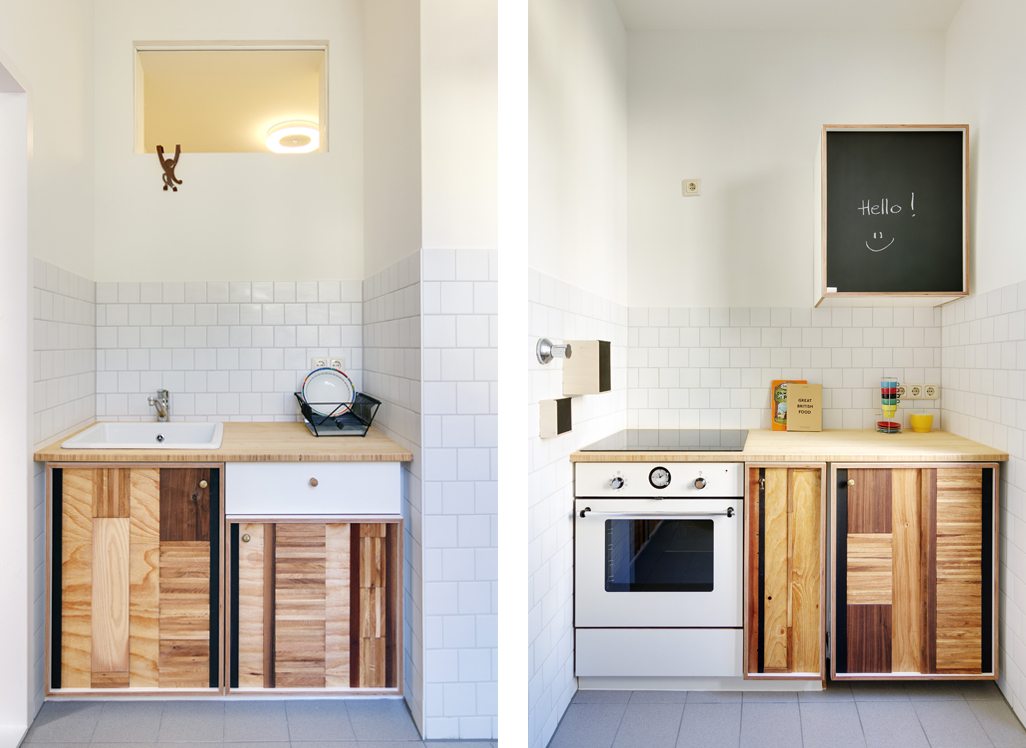 INFOSProject: Refurbishment of a private apartment
Completion date: 01/2013
Location: Weserstraße 48 Berlin, NEUKÖLLN
Architects: Paola Bagna
Area: 32 m2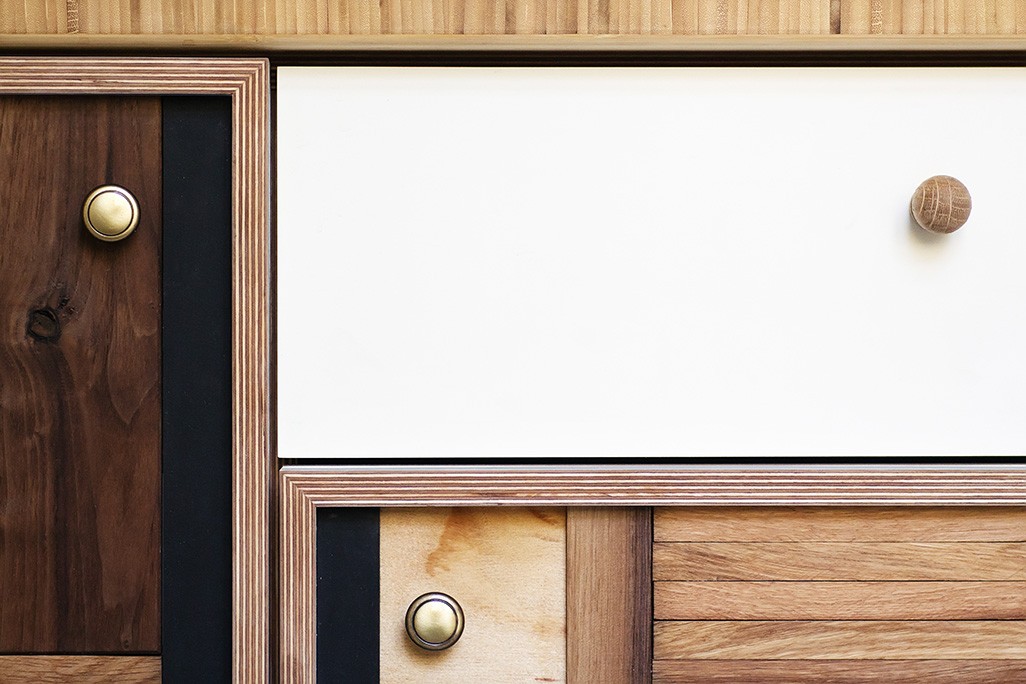 The refurbishment of this apartment, on a tight budget, was based on small interventions that gave an individual quality and warmth to its 32 m2.
Original wooden floorboards, typical Berlin 'Dielen', were rescued from under a layer of cement that had covered them for years. The bathroom was completely refurbished, using surplus materials that the builder had in his warehouse.

The fronts of the kitchen furniture are a framed collage of left-over pieces of wood from the carpenter's workshop. A small opening between kitchen and bathroom was created to allow some natural light to enter the bathroom.
With many salvaged materials, and recovering other materials of its original essence, we imparted a new, personal and unique character to this small Berlin apartment.