Galatea Wine Bar
Berlin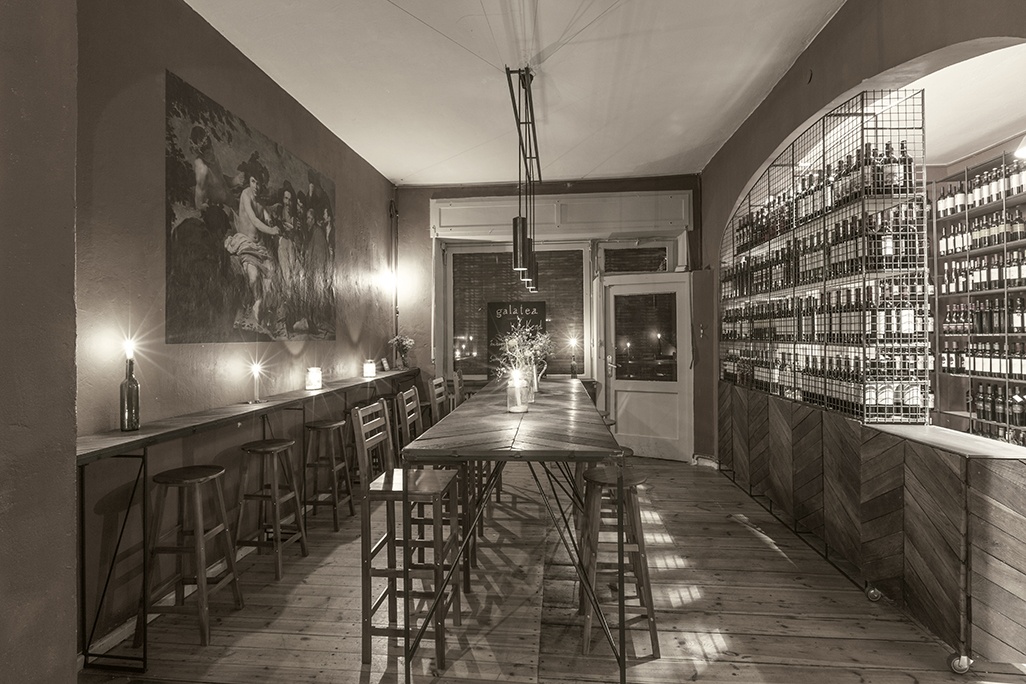 INFOSProject: Interior and furniture design for wine bar
Completion date: 02/2014
Location: Lenaustraße 5, Berlin Neukölln
Architects: Paola Bagna & Zuloark
Area: 70 m2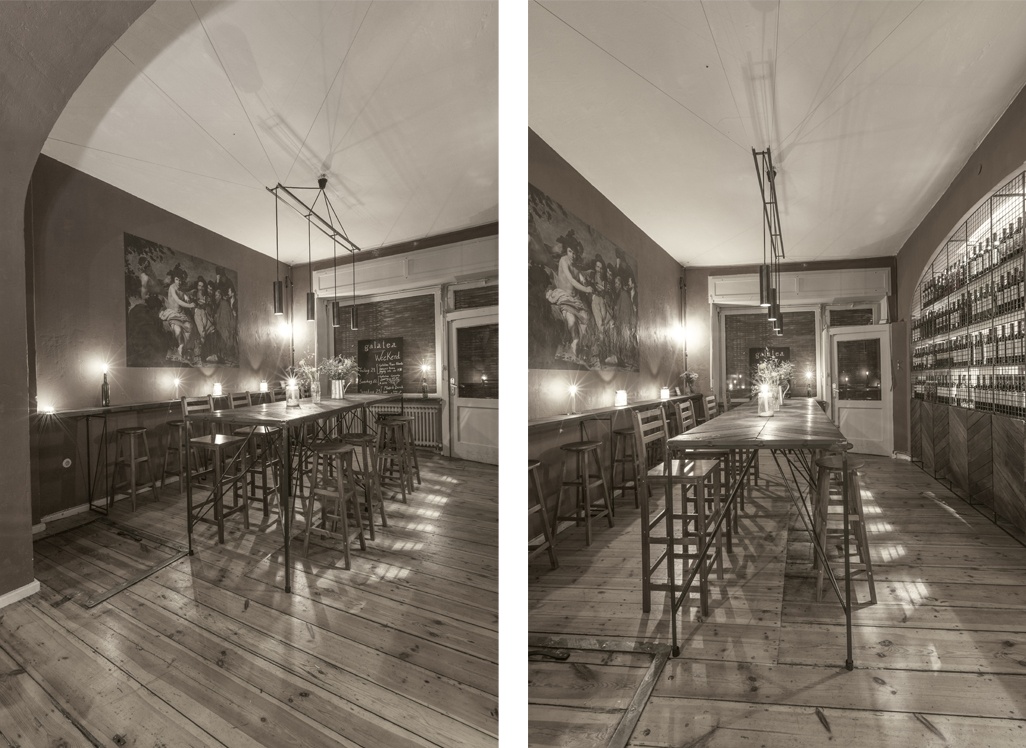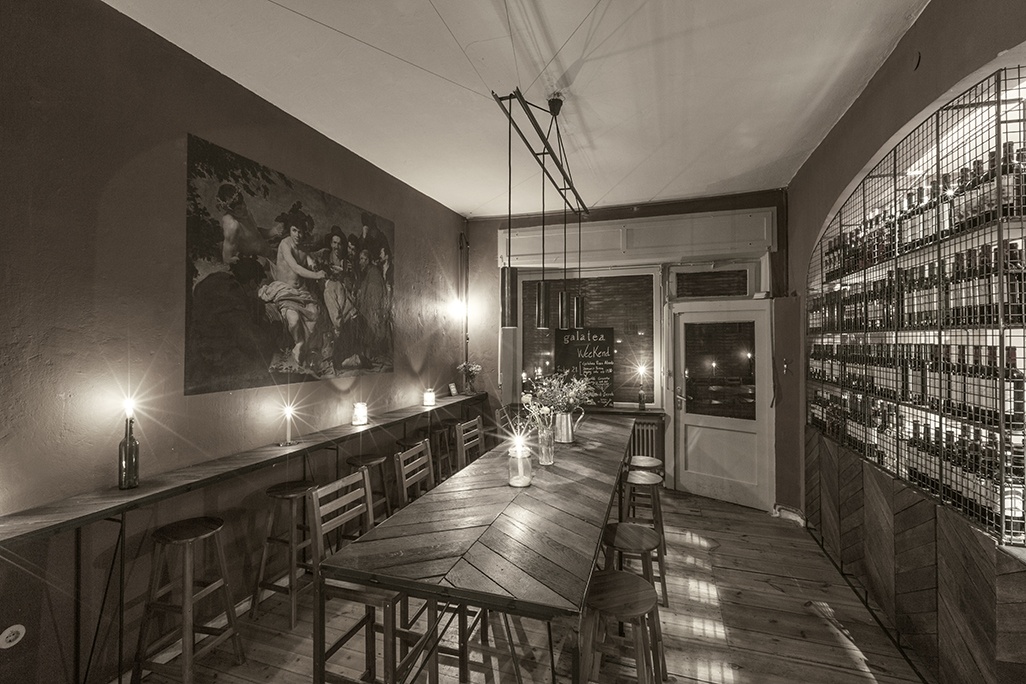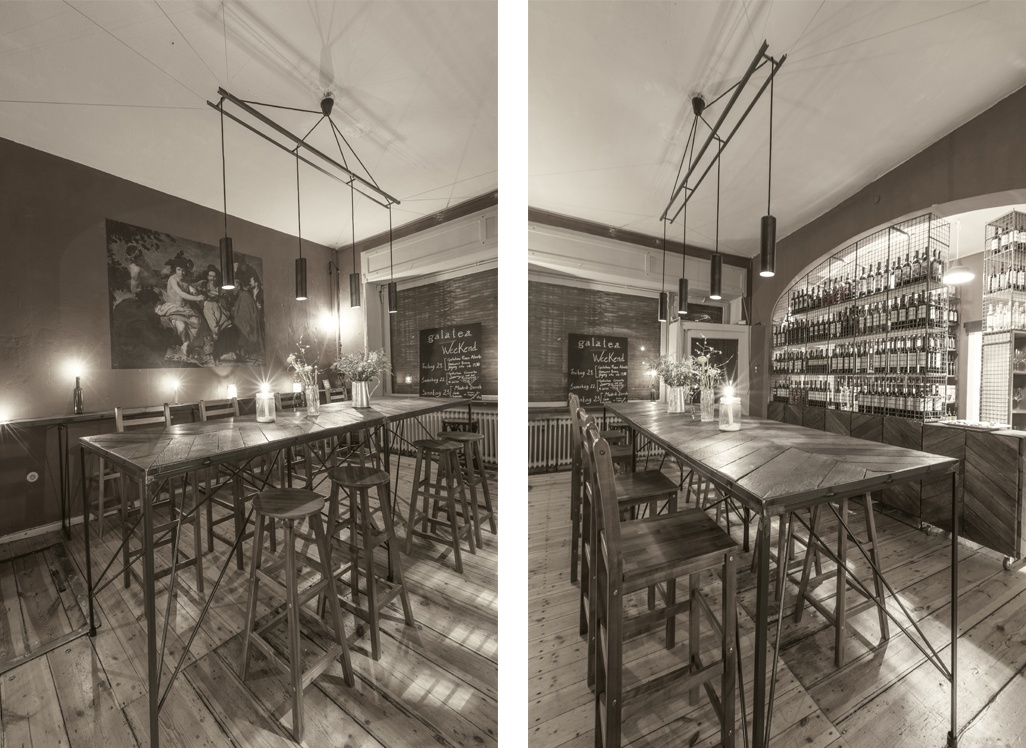 Galatea is set in the ground floor of a Berlin 'Altbau' building, with its heavy archways, wide floorboards and original cornicing, requiring a sensitivity to historical setting.
Paola Bagna was commissioned to design the furniture for this wine bar in the Berlin district of Neukölln, together with the architects and makers from Zuloark.
This project took place shortly after the refurbishment of an apartment in Paris, from which we were able to recover the original flooring material. It was decided to transform these 'Chevron' wood pieces from the end of the 19th century into the furniture of the new premises in Berlin.

Tables and shelves for wine bottles built with steel and wood surround the central space, articulated around a large, high table that forms a center point, in which customers can sit around and enjoy a glass of wine. The pendant lamp was designed to complement the overall impression.
The painting 'Los Borrachos' by Velázquez completes the design of the main hall and, together with the old Parisian oak chevron of the furniture, adds an imprint of time that characterizes this little city enclave.