Micro Apartment Schöneberg
Berlin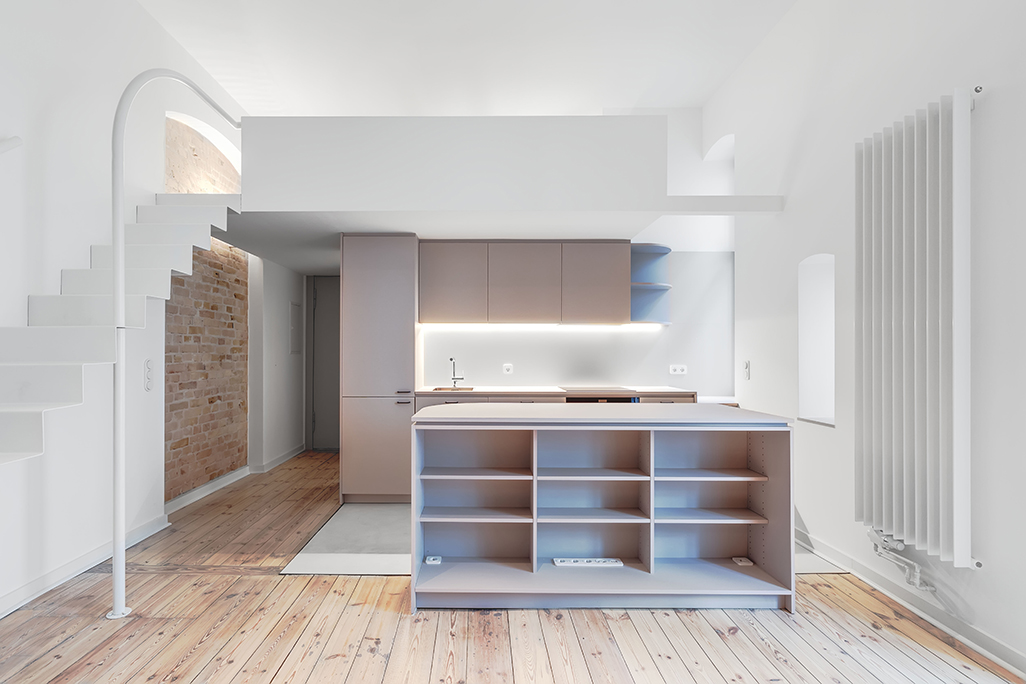 INFOSProject: REFURBISHMENT OF A PRIVATE APARTMENT
Completion date: 01/2020
Location: Hohenstaufenstr., BERLIN Schöneberg
Architect: Paola Bagna & John Paul Coss
Area: 29 m2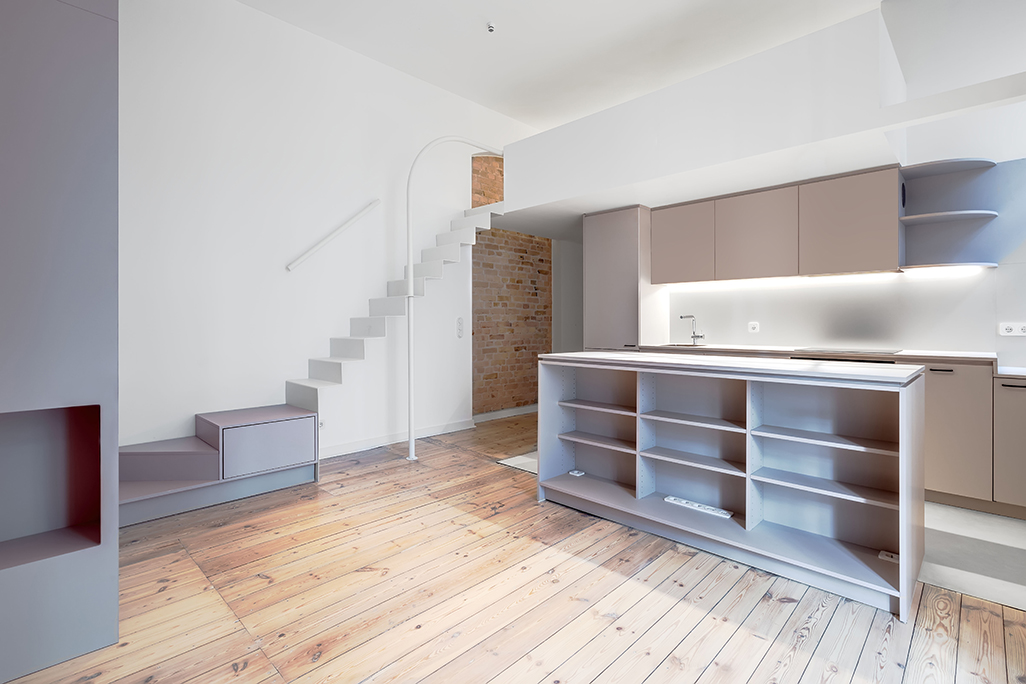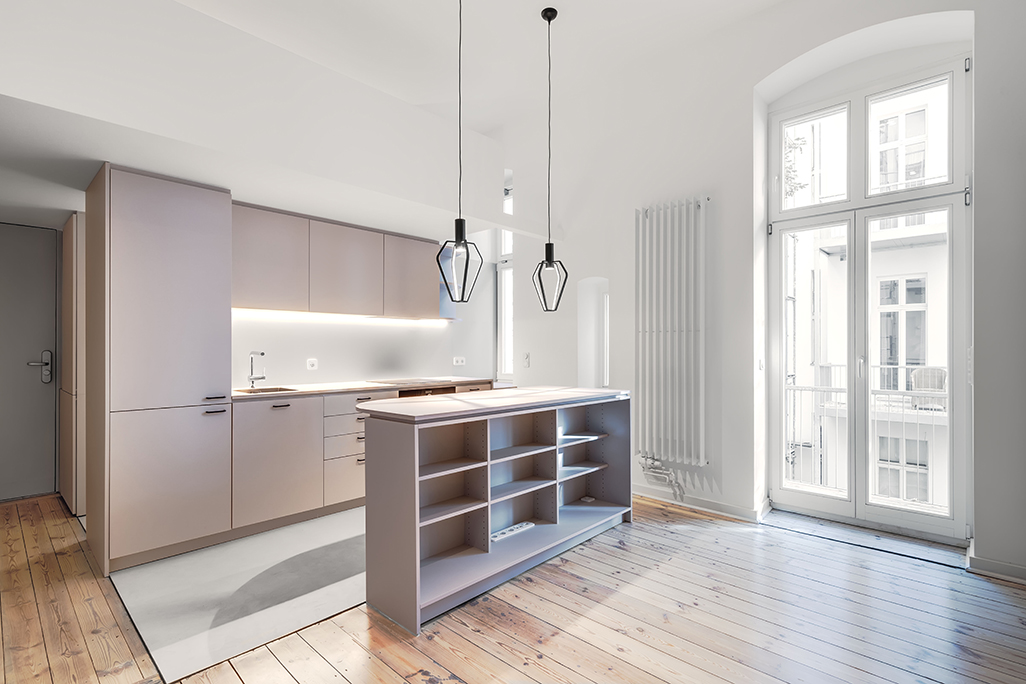 Architects Paola Bagna and John Paul Coss have redesigned a 29m2 apartment in Berlin-Schöneberg. They developed fixtures that were manufactured with millimetre precision to make optimum use of the available space.
Right next to the entrance door, behind cashmere grey coated wooden doors, there is space for the washing machine, next to it a matching compartment for washing powder and above it the wardrobe. The open kitchen has cabinets in the same material. To let in as much daylight as possible, the counter top is slightly lowered towards the window.

A metal staircase leads up to the mezzanine. A living room area with a loft-like feeling showcases the antique bricks, which, together with the old wooden floors, contrast the new carpentry materials and the Ciré concrete of the kitchen floor.
The 360 cm high ceilings of this old building in Berlin allowed the architects to create a sleeping area above the bathroom and kitchen area, leaving the shower area at full height to increase comfort and allow the window to be opened fully. A window in the bathroom also allows daylight to enter there.