Kitchen BKS7
Berlin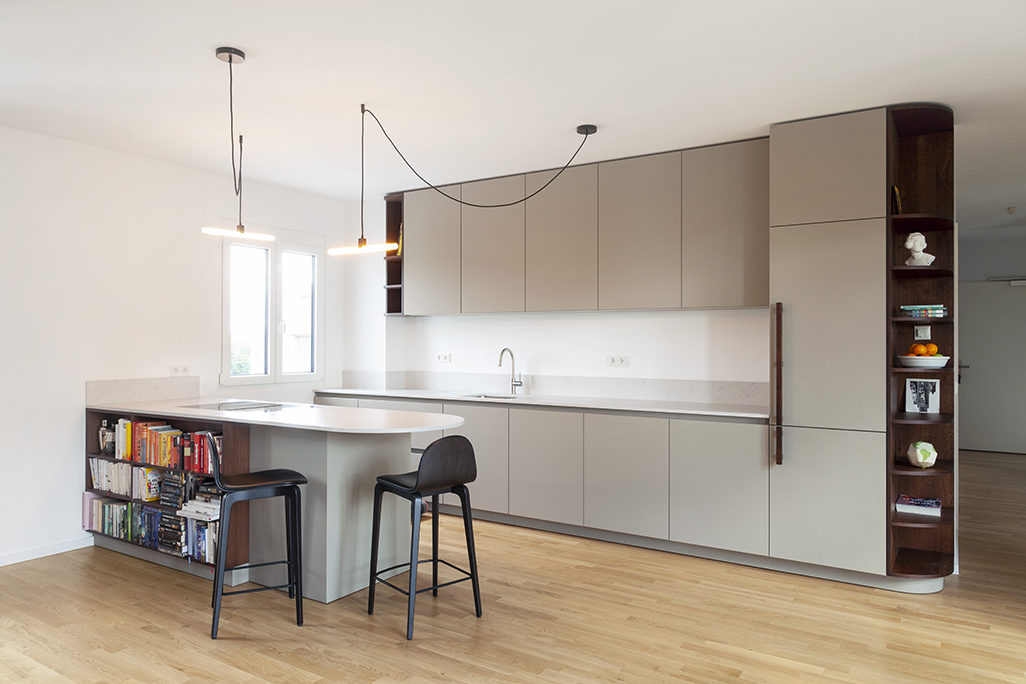 INFOS Project: Kitchen for a private apartment
Completion date: 10/2020
Location: Bernkasteler Str, Berlin Weißensee
Architect: Paola Bagna
Area: 80 m2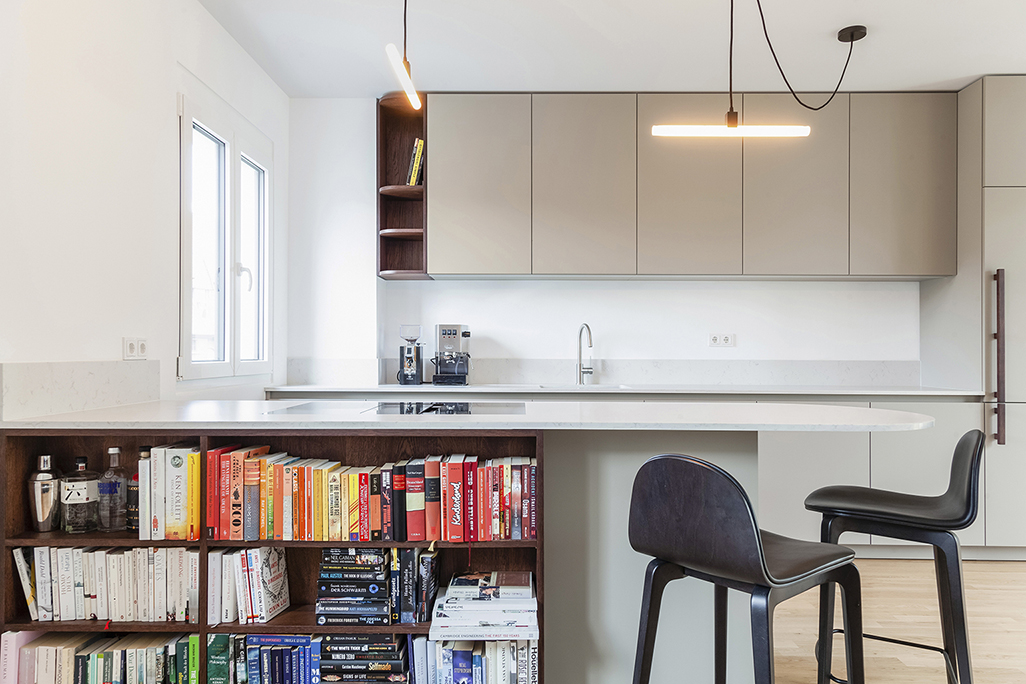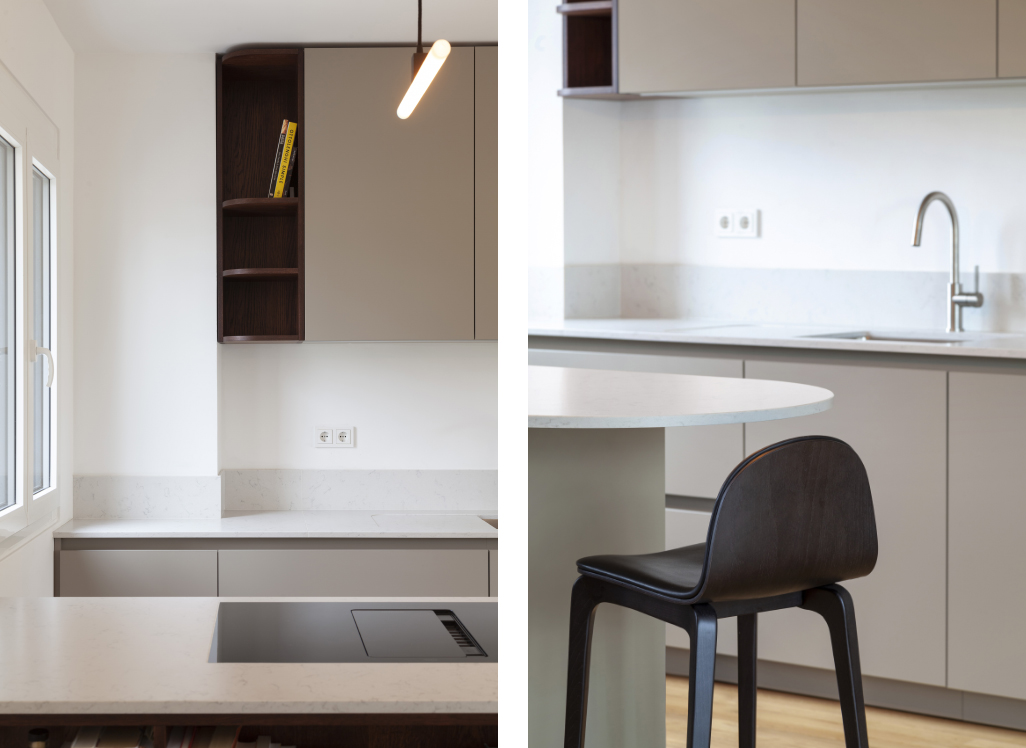 The kitchen should not only be a space for food preparation, it can offer flexible possibilities for socializing.
A newly constructed apartment in Berlin-Weißensee with an area of 80 m2 was fitted out by Paola Bagna to integrate a cooking area within the open plan living-dining space.
Kitchen cupboards of gray super matte anti-fingerprint laminate occupy one wall, 4.9 m in length. A freestanding island of about 2.6 m long, finished with a marbled quartz composite countertop complements the cupboards and lends itself to cooking or mixing drinks with friends.
The open plan living room and kitchen connect to the apartment's home office area. Blending form and functionality, chosen parts of the kitchen utilize dark tinted oak wood to bring dynamism to the modularity.

The deep grained wooden shelves establish a dialogue with the spaces close by, serving also as display areas for books and decorative objects.
Dark oak curved shelving to the full-height of the vertical space is placed to the right of the refrigerator to serve as a transition between the workspace and kitchen-living-dining room.
Shelves on the island facing the living room serve as a bookshelf and drinks cabinet. A curved shelf on the upper left side provides a transition between the wall cabinets and the depth of the wall covering the service pipes.
The kitchen features no protruding handles, except on the refrigerator, where a dark wood vertical handle adds a robust element and a vertical accent.