Restaurant Idli
Berlin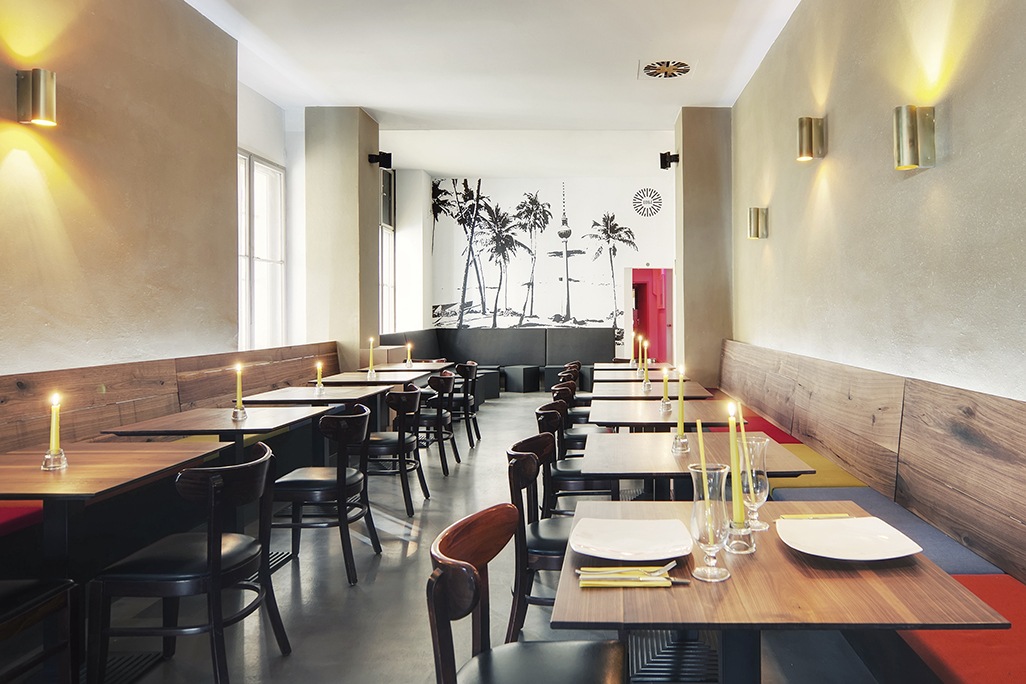 INFOSProject: Restaurant interior, lighting and furniture design
Completion date: 10/2012
Location: Wienerstraße, berlin KREUZBERG
Architects: Paola Bagna & b3architektur
Area: 110 m2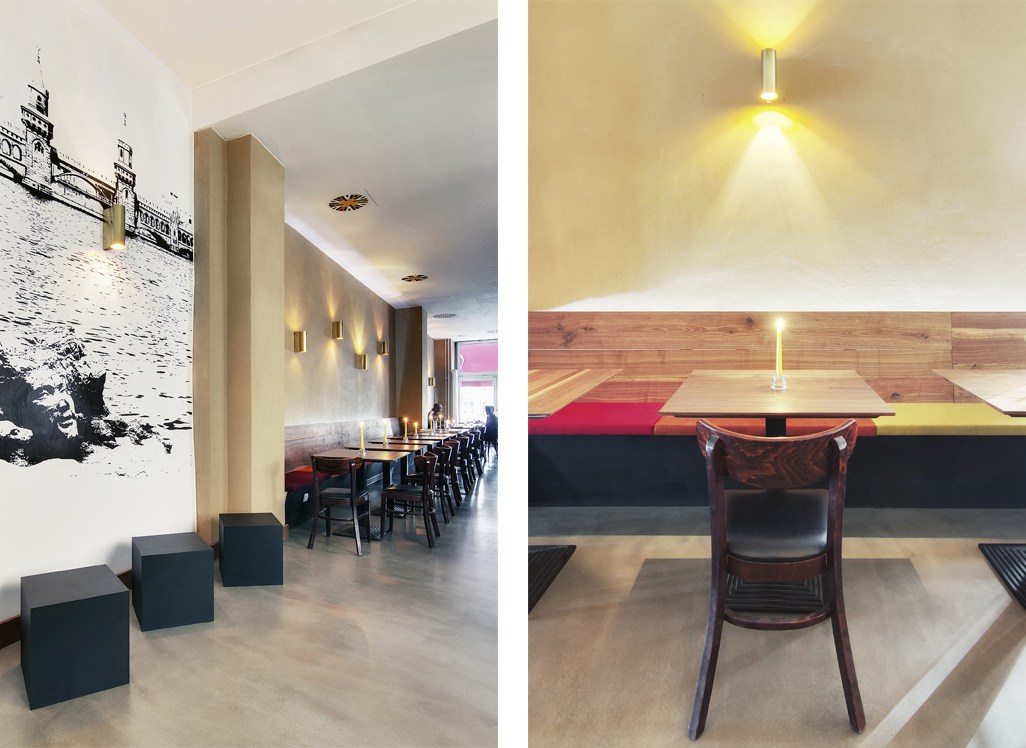 The South Indian Restaurant IDLI is situated in Kreuzberg, one of the most popular neighbourhoods of the city. The 110-square-metre space was transformed with the aim to reflect the fresh, vibrant, young feel of the area and the warm, inviting nature of South India.
The space is divided in to two distinct areas: a dining area with long benches running alongside each wall, and an open kitchen and bar area. The benches have been made using walnut boards for the back and spice-colored upholstery for the seats.
A wooden wall with shelving is used to divide the open kitchen from the bar area, and also acts as a display area for bottles and glasses. A chalkboard has been integrated in the unit above the shelves, which can be used by the owners as a menu board or for messages. A wooden column comprised of separate boxes provides an additional storage and display area.

The space features a mixture of materials, used to reflect the urban, raw nature of Berlin and the warm nature of South India. Polished concrete has been used for the floor, whilst the walls are made from clay with pieces of straw to reflect the warm lighting. The lighting comes from two sources: cylinder shaped custom-made brass wall lamps and repurposed Indian 'tablas', used as pendant lights above the bar. At the back of the restaurant a black and white collage of images from Berlin and South India provides the back drop to a small lounge area for customers.
Idli Restaurant provides a distinct alternative to the traditionally-designed Indian restaurant through its fresh, simple design and innovative use of materials and design elements.