Galatea Wine Bar
Berlin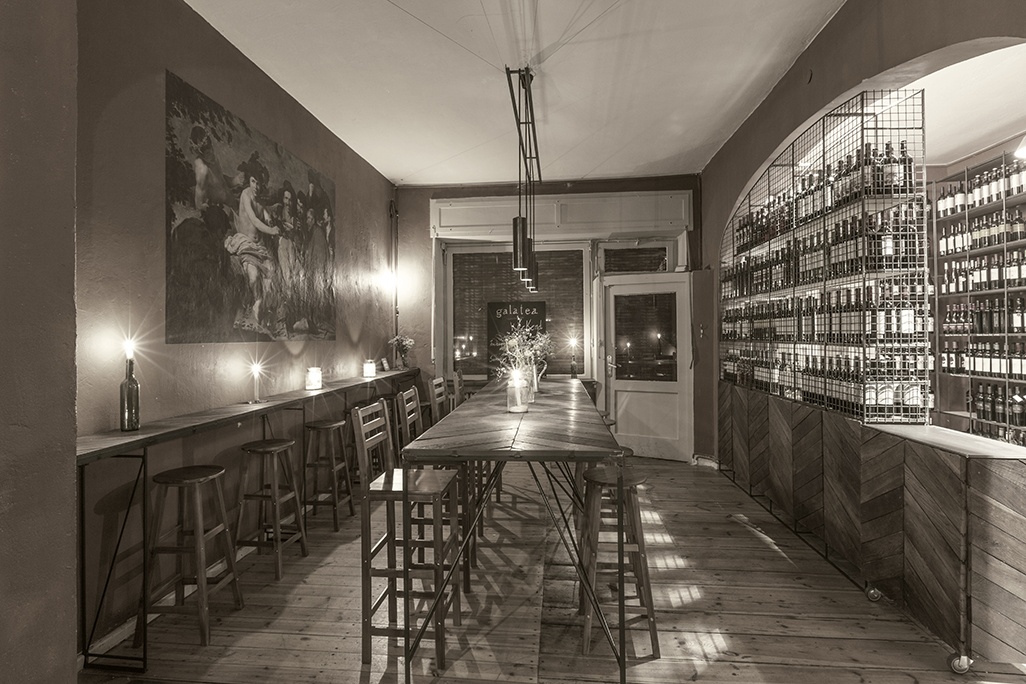 INFOSProject: Interior and furniture design for wine bar
Completion date: 02/2014
Location: Lenaustraße 5 Berlin, Neukölln
Architects: Paola Bagna & Zuloark
Area: 70 m2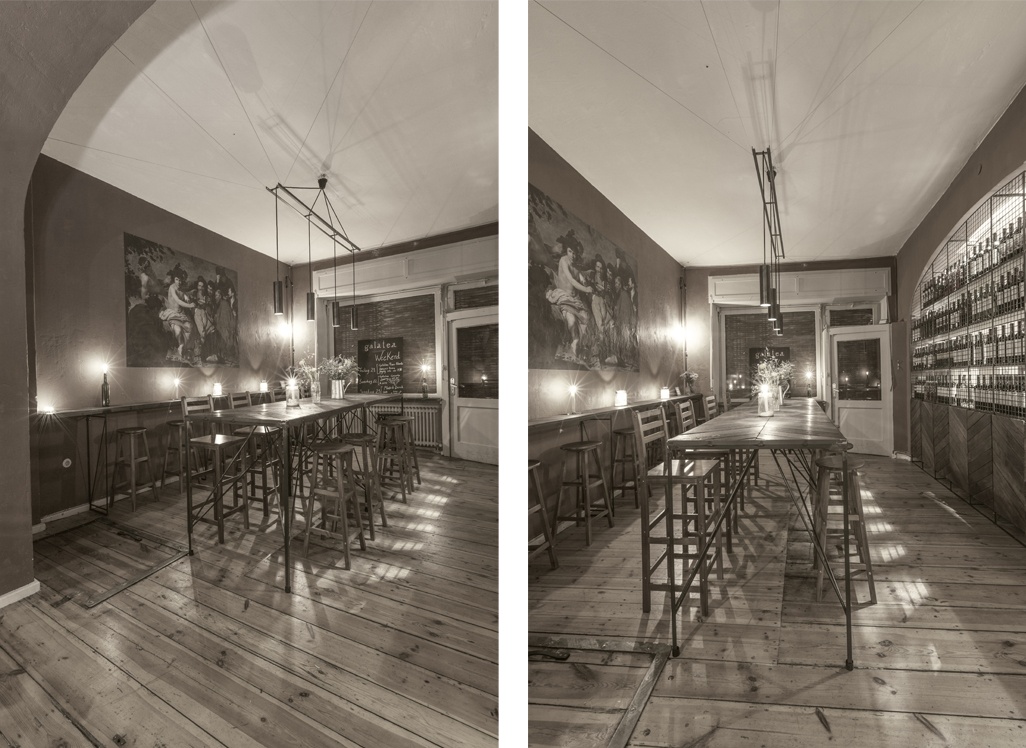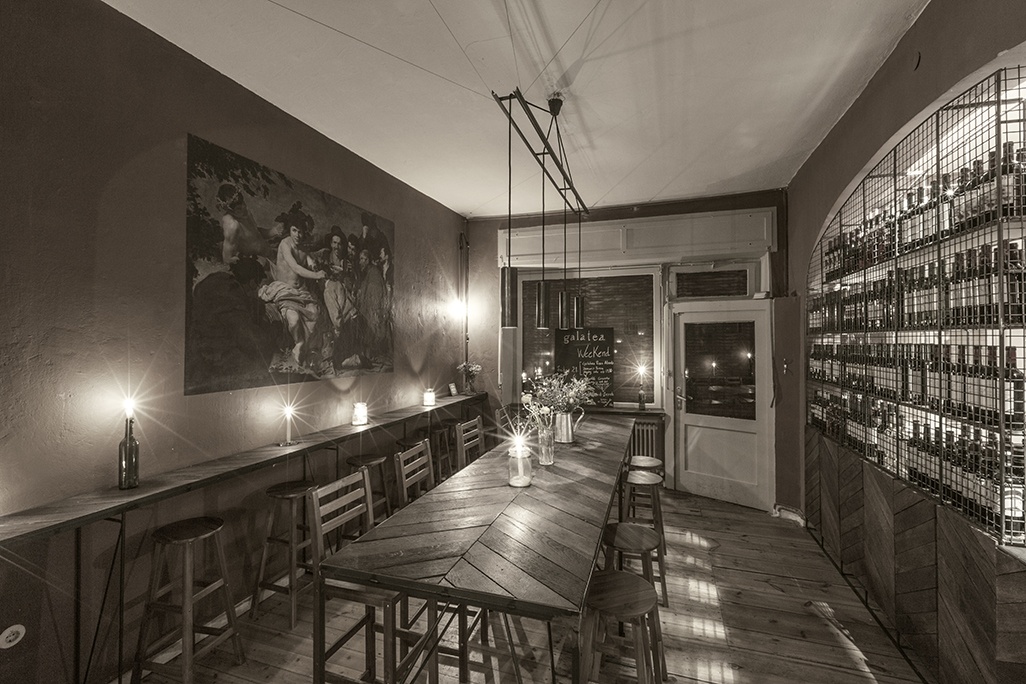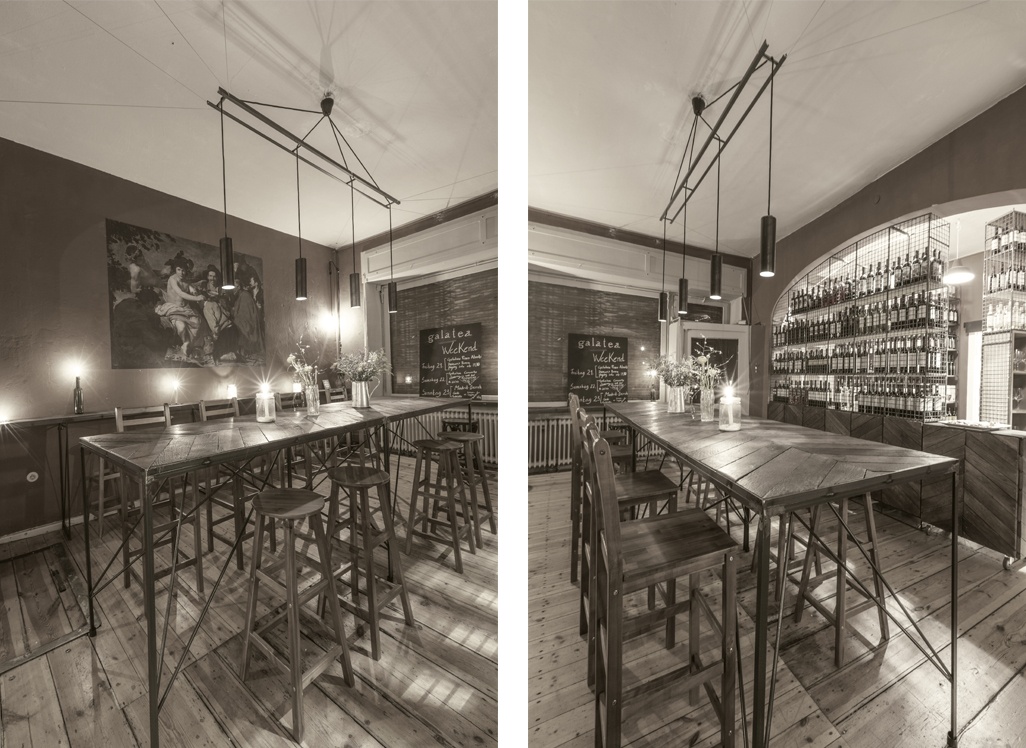 Together with the team of architects and makers from Zuloark, we were commissioned to design the furniture for the Galatea wine bar in the Berlin district of Neukölln.
Since this project was carried out shortly after refurbishing an apartment in Paris, from which we were able to recover the original material of the old pavement, we decided to reuse the Chevron wood from the beginning of the century for the furniture of the new premises.

Thus, we build the tables and shelves for wine bottles with steel and wood, organizing a large high table that layouts the main space and in which customers can sit around and enjoy a glass of wine. The table top lighting was also specially designed.
The painting 'Los Borrachos' by Velázquez completes the design of the main hall and, together with the old Parisian oak Chevron of the furniture, adds an imprint of time that still characterizes this little city enclave.