Stand Wingburg
Munich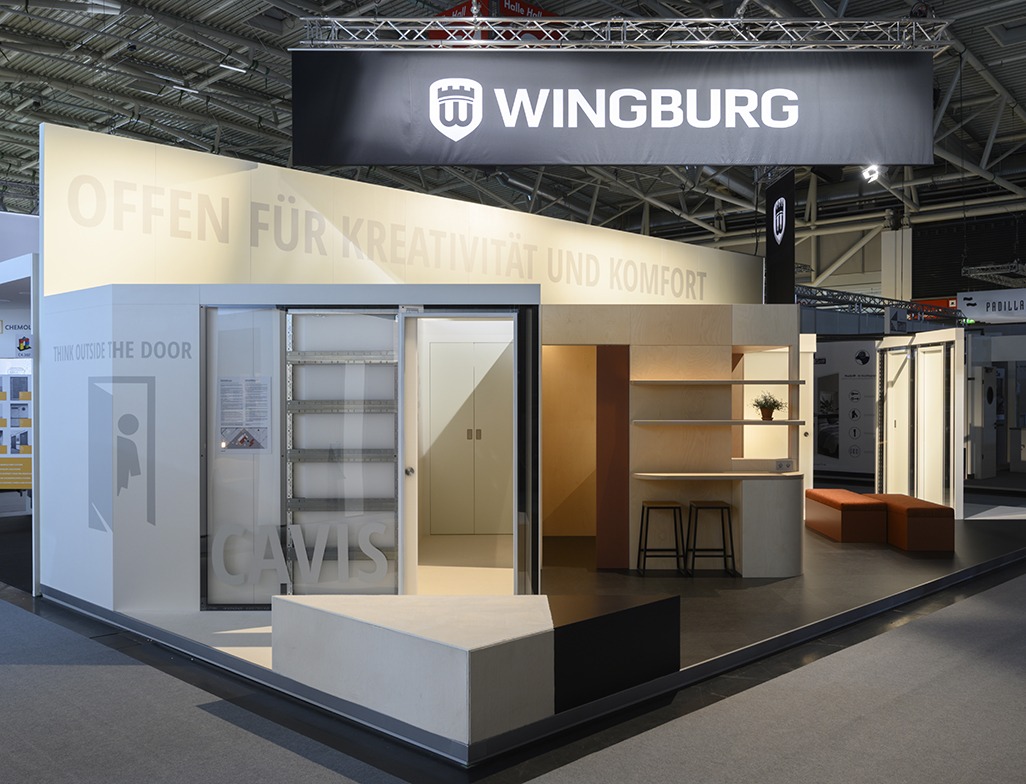 INFOSProject: Exhibition stand for Wingburg at BAU 2019
Completion date: 01/2019
Location: Architecture trade fair BAU 2019, MUNICH
Architect: Paola Bagna & Elisabeth Müller
Area: 60 m2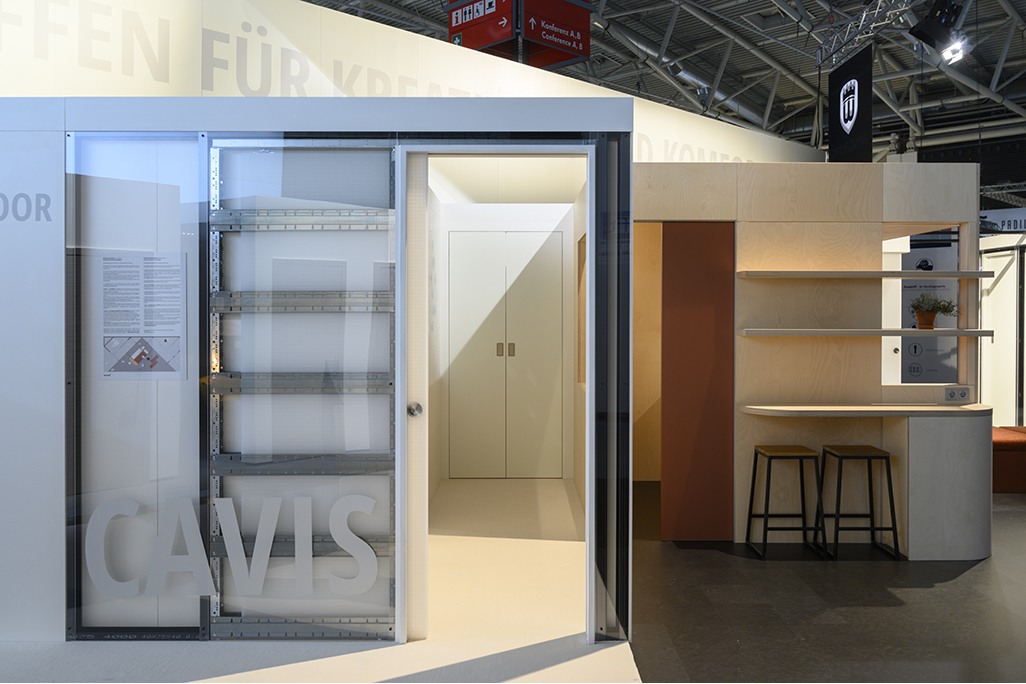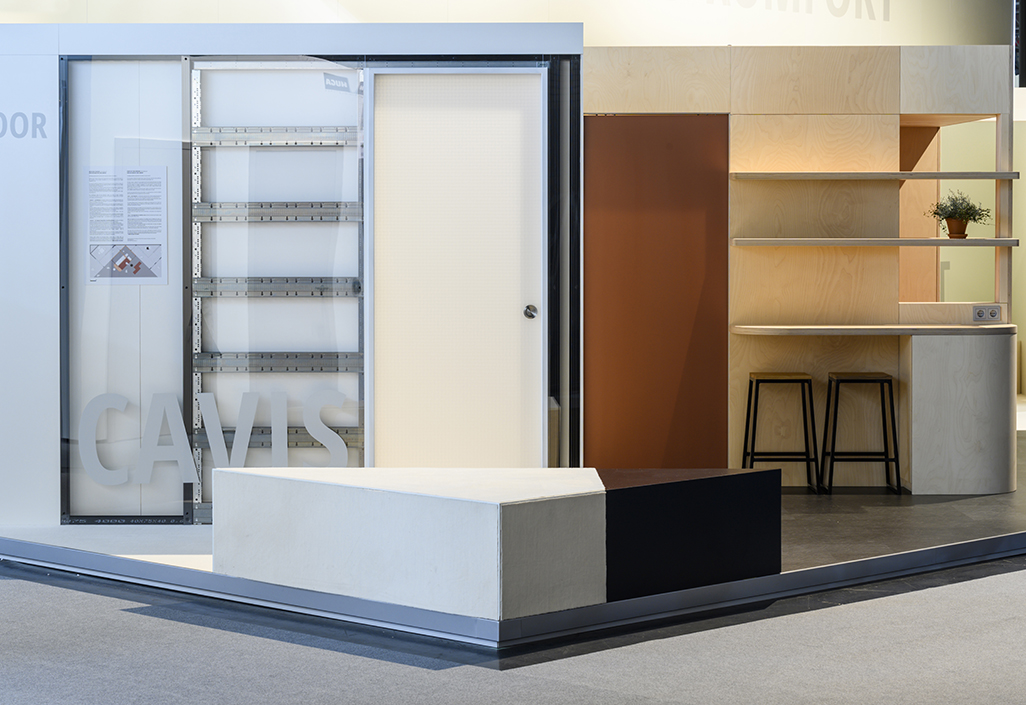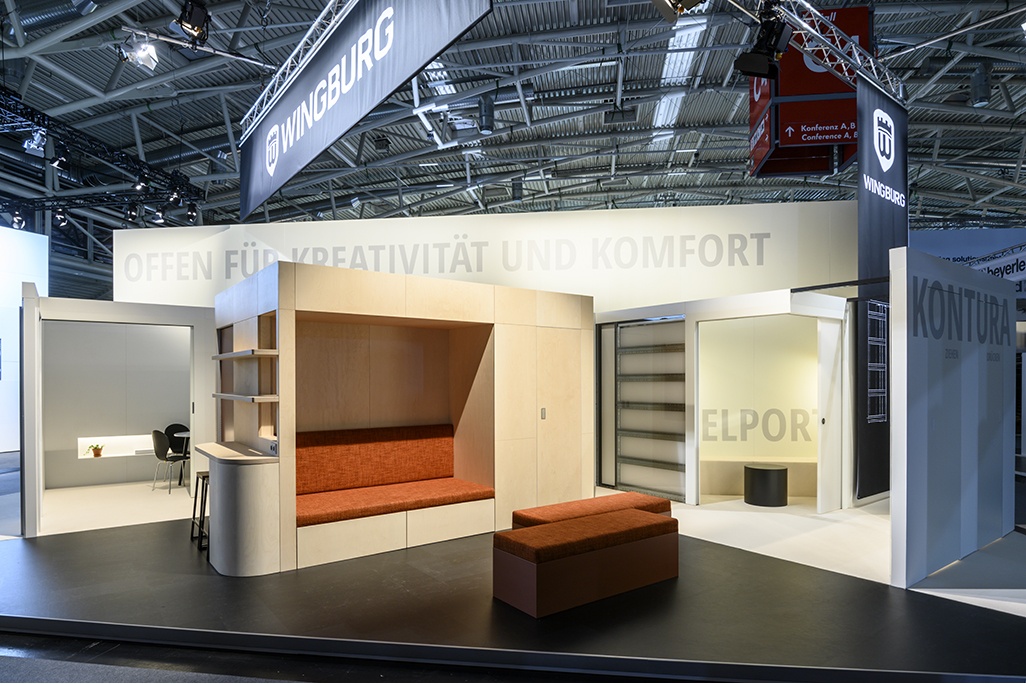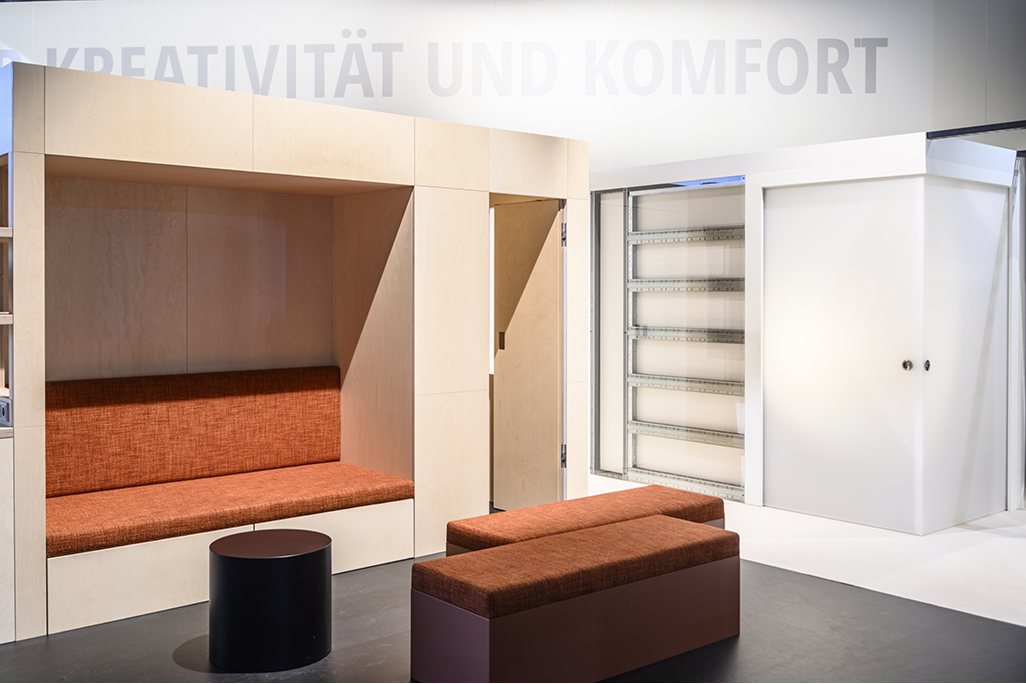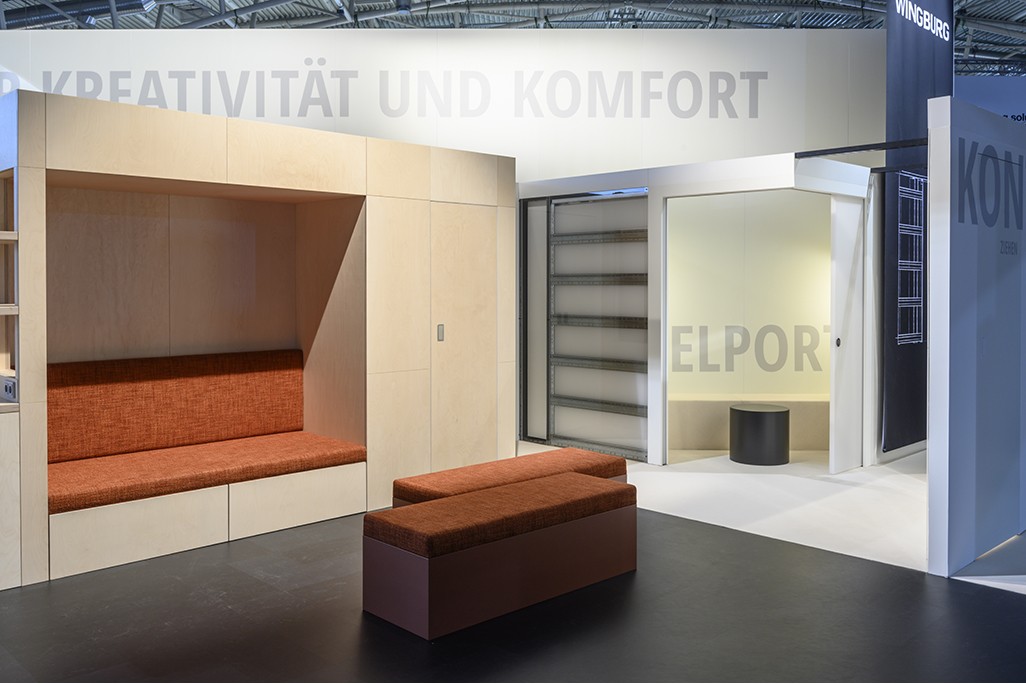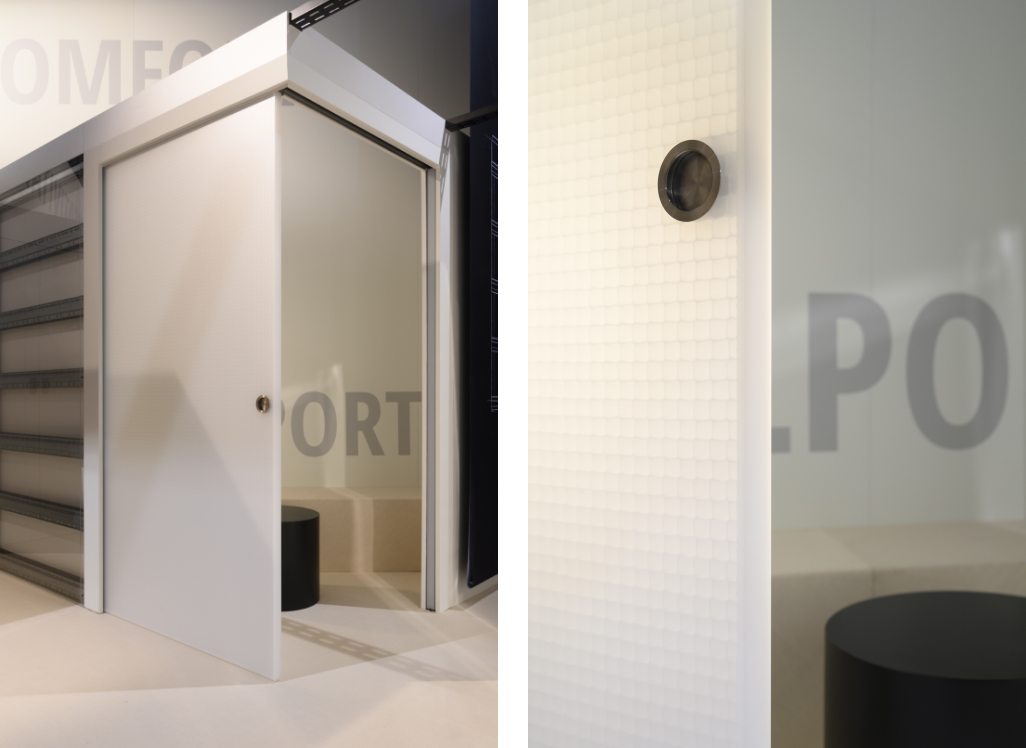 Paola Bagna together with Elisabeth Müller designed Wingburg's exhibition stand at architecture trade fair BAU 2019 Munich.
The 5'5 by 12 meters exhibition area opened to three sides. All constructive elements were aligned at 45° with respect to the existing stand edges to direct the gaze and visitor flow from the two narrow sides to the center of the stand.
This movement plus the staggered arrangement of wall segments in connection with their openings and doors created ever new images for the observer to convey a striking, multi-layered depth effect on a small footprint. Placement of walls enabled the viewer to see the entire stand. Simultaneously, spaces of different qualities (meeting zones, lounge and exhibition space) were established.
Zone 1 - The Living Box; presented itself in an experimental, minimalist manner in rough birch plywood with terracotta-colored accents. It formed the center of the triangular 'Agora' framed in dark linoleum, a lively place of exchange.
The Living Box is a 9m2 module containing everything that one needs to live; a kitchenette, a shower room, a sofa bed with integrated storage and a small counter. It could be set up in any empty space with a connection to supply and wastewater and requires free access from at least two sides to perform its function.

Wingburg equipped the module with intelligent door solutions. Their sliding door creates flowing and flexible room sequences, connecting or separating as required. A flush-mounted hinged door was chosen to exert elegant restraint and provide discreet but unexpected access to the interior.
Zone 2 - The diagonally set exhibition areas with white and semi transparent walls on a light, soft floor and with a white rear wall. Against this background, Wingburg door systems were presented in all their diversity and different installation situations. Transparent acrylic wall panels revealed their otherwise hidden technology. The doors demonstrated their distinctive visible and invisible frames and different movements; pull, push, slide... or disappear quietly.
Floors and walls with their movable elements dissolve in the simple white of this abstract style exhibition area to merge into a whole. Above and below are lost – like a walk-in kaleidoscope.
Large black vertical and horizontal Wingburg banners created contours at lofty heights to complete the stand in its three-dimensional appearance and provide depth. The stand graphics in light grey on the white walls were designed to impart short messages into the unconscious: "THINK OUTSIDE THE DOOR".